Complete Automotive Service
Welcome to Randig Towing – A Family-Owned and Operated Automotive Care Center with Over 40 Years of Trust and Excellence.

Since our establishment, we have proudly served Millvale and the neighboring areas, building lasting relationships with our community through our unwavering commitment to customer satisfaction. As a family-owned business, we treat every client like a part of our family, ensuring personalized service and attention to detail.
At Randig Towing, we stay ahead in the automotive industry with the latest technology and cutting-edge tools. Our skilled technicians are equipped to handle a wide range of services, from oil changes and tire rotations to complete diagnostics and exhaust repairs. Whatever your vehicle needs, we have the expertise to get it back on the road safely and efficiently.
With a comprehensive range of automotive care services, we cater to all your needs under one roof. From routine maintenance to towing assistance, you can rely on us to provide the utmost professionalism and top-quality solutions. Your safety and satisfaction are our top priorities, and we take pride in being your trusted partner for all your automotive needs.
Thank you for choosing Randig Towing – Where Family Values, Advanced Technology, and Complete Automotive Care Come Together. Let us be your go-to destination for reliable and expert service, ensuring your vehicle's performance and your peace of mind on every journey.
Then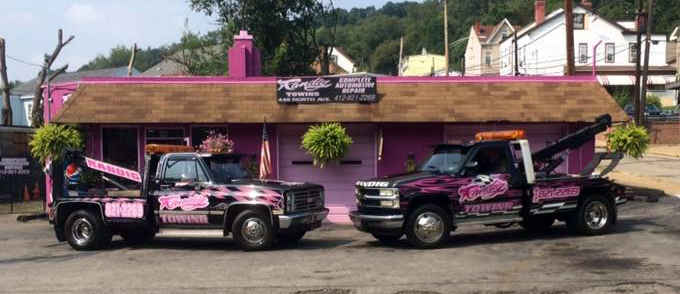 Now